Pulse Check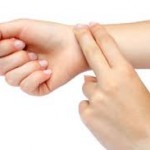 This is an official pulse check. For whom, you may ask? For YOU, I answer. Here's the thing. I can choose topics to write about that I think may interest you, and you may or may not be interested. That's life, and I can accept that. However, some feedback would be lovely. I know that people read this, but I have no idea if the topics are what you WANT to read.
Here's the part where I plead with you. If you could, please take a few moments to let me know what you would like to read about. Chances are, if you have a concern or something that interests you, it will be of interest to someone else as well. We, as a company, are here to help you. Help us help you by giving us some kind of feedback. Negative feedback is also acceptable and helpful. We can cater this to whatever you want.
The next post is up to you. I will wait for your responses before I write.
Eagerly awaiting your responses, and as always,
In Fitness, Health and Wellness,
Focus and Form Fitness
June 10, 2014
by focusandform