Diversification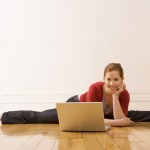 Interesting concept, but how does it apply to this business? We know that the internet is a powerful tool. We know that Facebook, Twitter, etc. have millions of subscribers, but how can that transfer to this business? Perhaps, just perhaps, we have found an answer.
Let's face it. These are tough times. People who used to have disposable income, may not have it anymore. As a result, we have had to do a lot of research. The workouts and programs we offer remain at the top of the industry standard, but we need to do something else to stand out. Branching out seems to be a viable answer.
Focus and Form fitness is now proud to introduce and be a part of Wello. I know what you are asking…What is Wello? Even if you were not asking this, I will share. Wello is a website that offers online training programs to people at a fraction of the cost of a live personal trainer. This is not to say that we firmly believe in the face-to-face setting. Rather than look at it that way, we prefer to think of this new venture as a face-to-face via internet experience. Here's how it works:
You schedule a time to train. We confirm the time that you need to suit your needs. You now have your workout time scheduled. Through your computer, you now have access to your personalized workout. This is a LIVE experience, not a taped session for you to follow. Pedro will be with you every step of the way, correcting your form and offering suggestions for improvement. Essentially, you get his expertise and commitment to excellence without having to live around the corner from us.
There are group class options as well that you can join. Please view his Wello profile page. From there, you can choose a class, or book a 1-on-1 training session with him:
https://www.wello.com/profile/Focusandformfitness/#.VFOV0_ldWSo
There are many positive aspects of this:
1. You tell US what your needs are
2. You tell US what equipment you have access to
3. You communicate with US about your goals, and we communicate with YOU about how we can help you.
4. YOU schedule workouts when they are convenient for you
5. YOU get the benefits of all of the years of hard work and dedication that Pedro has, without having to relocate to Southeast Florida
6. You can quit any time you want to, but let's be honest..Why would you? You have the best of both worlds now. You can workout when you want to, in the convenience of your own space.
We look forward to further servicing you through Wello, as well as in-person.
In Health, Wellness, and Wello-ness,
Shereen Phillips BAS, CPT for Focus and Form Fitness
<a href="http://www.wello.com/profile/Focusandformfitness"><img src="https://www.wello.com/media/images/wello-with-me-SM.png" alt="Wello With Me" title="Train with me over live video on wello.com"/></a>
October 31, 2014
by focusandform